Commercial
From Columbia Heights to Frederick, Maryland, Horning's inspiring commitment to community, quality, and collaboration has created an eclectic portfolio of commercial properties that reflect the rich tapestry of life in and around the nation's capital.
Throughout D.C. and suburban Maryland, our investments in neighborhoods large and small sustain not only thriving businesses, shopping and dining destinations, but also the arts, social services, and non-profit endeavors.
Our work has been recognized twice by the Washington Business Journal with Best Real Estate Deal of the Year honors and Community Impact Awards for the Commons at Stanton Square and Tivoli Square. These are pivotal development projects that celebrate the history and excitement of their Columbia Heights and Anacostia neighborhoods. The city of Seat Pleasant, Maryland, acknowledged Addison Plaza for its support of local business.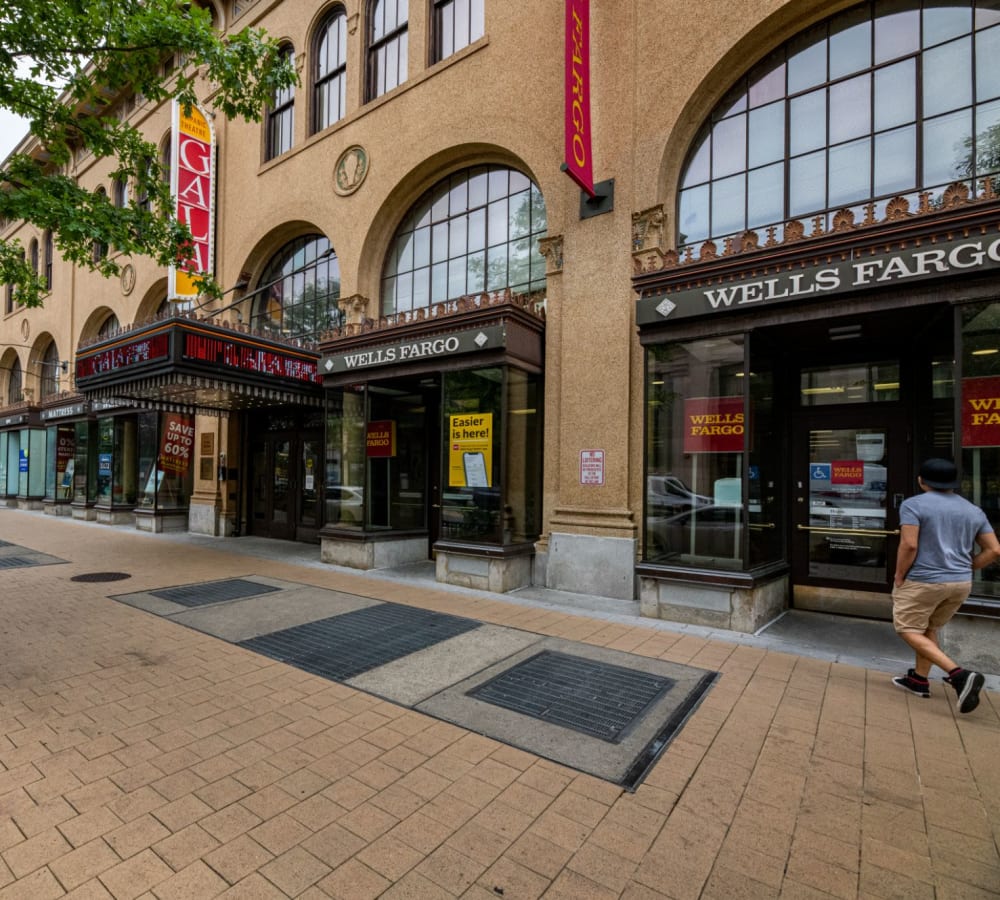 TIVOLI SQUARE
14th Street & Park Rd NW
Washington, DC
Tivoli Square is a mixed-use development featuring ground level retail, upper level offices and a 200-seat theater. The historic landmark theater had been an elegant picture palace from the 1920's silent film era, abandoned and neglected for years, and creatively adapted for re-use at the time of the Green Line opening. Tivoli Square is the architectural gem of economic renaissance in Washington, D.C.'s Columbia Heights neighborhood

FEATURES
Giant

Wells Fargo

Gala Theater

Iron Age

Mattress Warehouse

Creole on 14th Street

UPS Store
OFFICE TENANTS
Horning

DC Public Charter School Board

Collaborative Solutions for Communities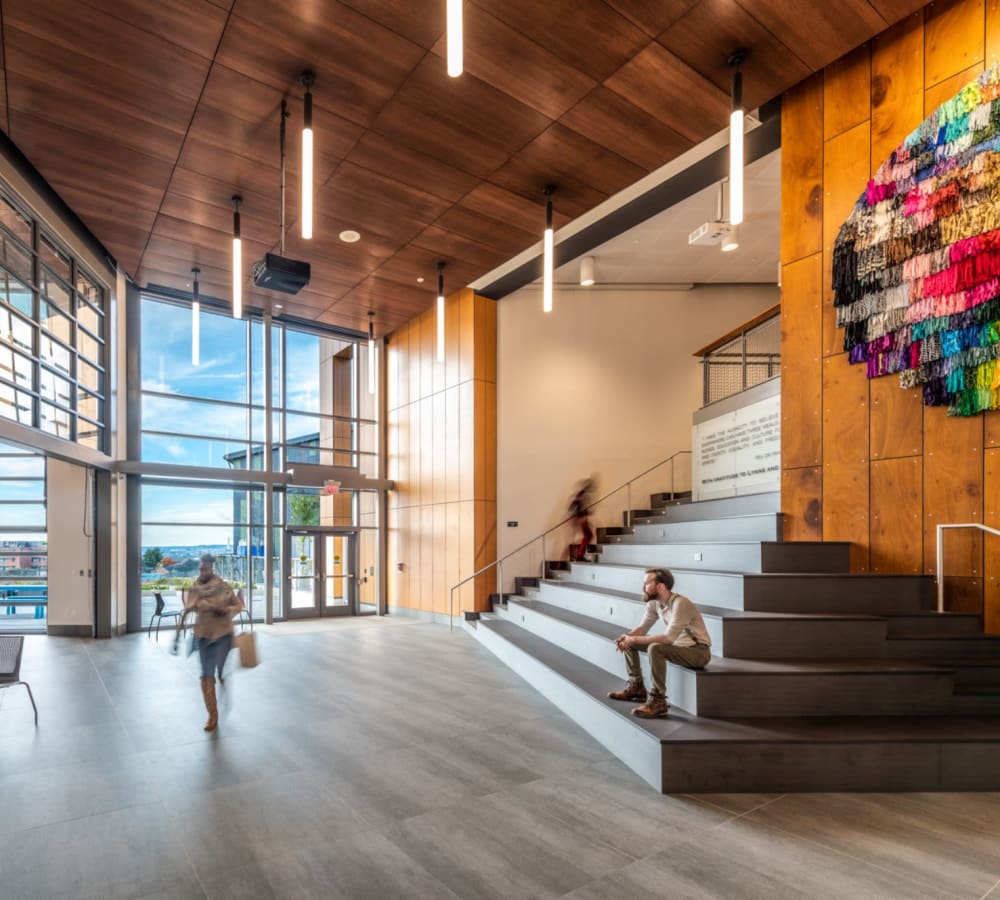 THE COMMONS AT STANTON SQUARE
2375 Elvans Rd SE
Washington, DC 20020
The Commons at Stanton Square is a 55,000 sq ft. campus for community programs that supports the healthy development of children and their families in a welcoming and safe environment.

FEATURES
Martha's Table

Community of Hope

Horning Family Fund
ADDISON PLAZA
6200 Central Avenue
Seat Pleasant, MD
Addison Plaza is a thriving neighborhood center and the largest serving the City of Seat Pleasant, Maryland. One stop does it all! Take care of your tax, insurance, pharmacy, electronics and beauty needs, then grab a quick bite to eat or stock your refrigerator.

FEATURES
CVS

Planet Fitness

Dollar Tree

Good Food Market

H&R Block

T-Mobile

Renal Care

Popeyes

Taco Bell

Breezy Point Health Care – Urgent Care and Behavioral Health (Coming Soon)

Domino's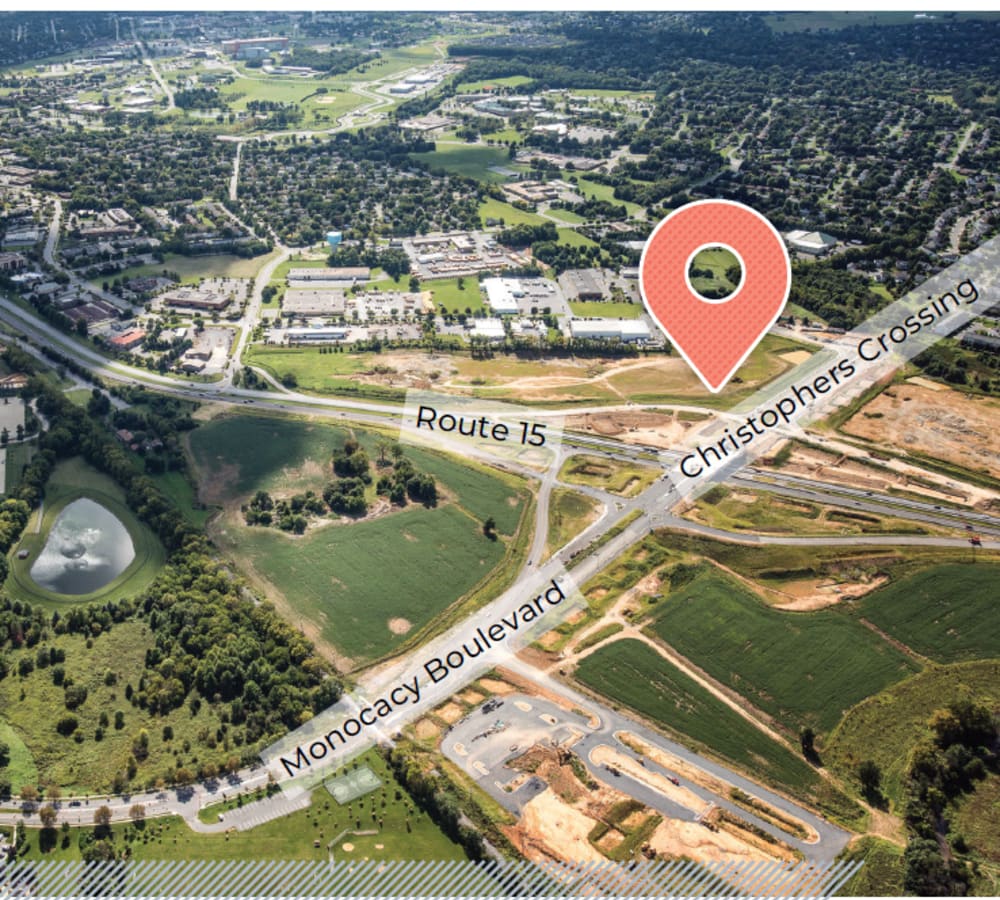 NORTHGATE CROSSING
Route 15 & Monocacy Boulevard
Frederick, MD
Northgate Crossing is a 300,000 sf shopping center in North Frederick, MD. The center will be located off the newly constructed interchange of Route 15 and Monocacy Boulevard. Northgate will provide the growing North Frederick market with national retailers, restaurants and entertainment.

For leasing opportunities contact: KLNB retail www.KLNBretail.com Michael L. Patz Principal, 443.632.2043 mpatz@klnb.com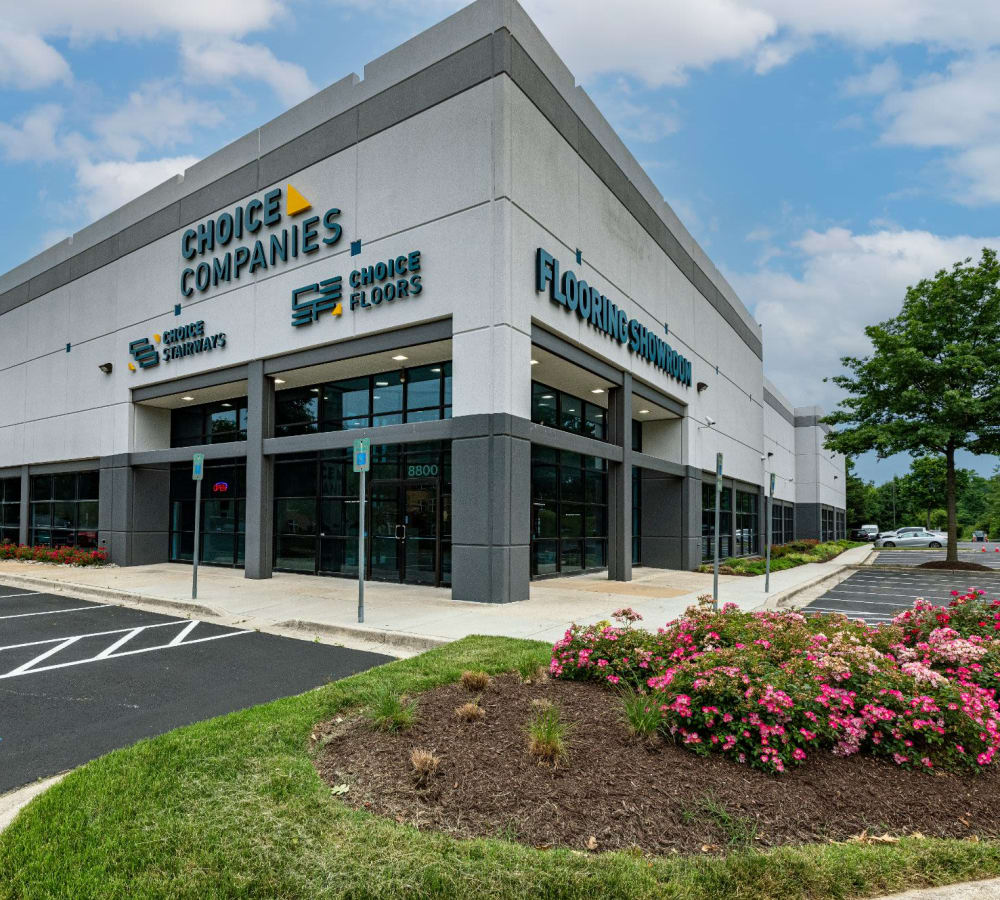 LOTTSFORD
8800 Lottsford Rd
Largo, MD 20774
Just steps from the Largo Metro stop on the Blue line, Lottsford is situated in a dynamic and changing neighborhood in Prince George's County, MD.

FEATURES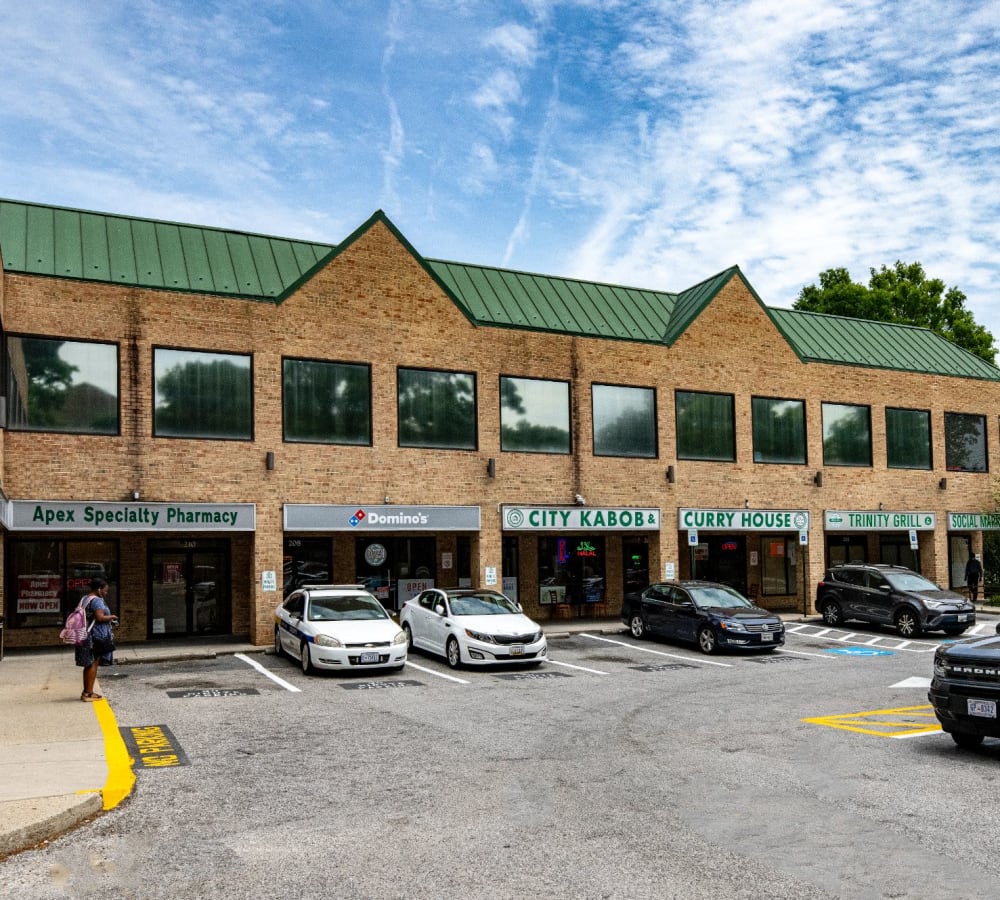 TRINITY SQUARE
200 Michigan Avenue, NE
Washington, D.C.
Trinity Square is a small but mighty shopping center strategically located between Trinity and Catholic Universities, and a short walk from the National Basilica. Local residents and visitors have a convenient pharmacy as well as deli and restaurant just minutes away.

FEATURES
MedStar – Outpatient & Simulation Center

Apex Specialty Pharmacy

Domino's

Trinity Grill & Social Market Place

Kabob House
MERRIMAC SQUARE
University Boulevard & Merrimac Drive
Takoma Park, MD
Merrimac Square is a small shopping center conveniently located in the City of Takoma Park on University Blvd and Merrimac Drive. The center is anchored by 7-Eleven and Angkor Supermarket, an international grocery store featuring Asian and Latino food products. Have a bite to eat at the Tijuana Mexicana Café or Campeon Rotisserie Chicken. Tucked in the corner is the Ritz Barber Salon.

FEATURES
7-Eleven

Angkor Supermarket

Tijuana Mexicana Café

Campeon Rotisserie Chicken

Ritz Barber Salon
HEIGHTS CENTER
333 Hawaii Avenue, NE
Washington, D.C.
The Heights Center is a small shopping center located near Catholic University and Brookland Metro. The center provides the convenience of a local 7-Eleven, barber shop, liquor store and multiple restaurants and take out establishments. Also home to small office tenants.

FEATURES
7-Eleven

Subway

Love Your Life Healthcare

Changing Faces Barbershop

Heights Seafood Deli

Sicilian Pizza
Broker Information
Rappaport - 571-382-1216 or 703-310-6983